Proper Vegetable Tanned Leather Conditioning
Posted by PATRICK VERSCHAVE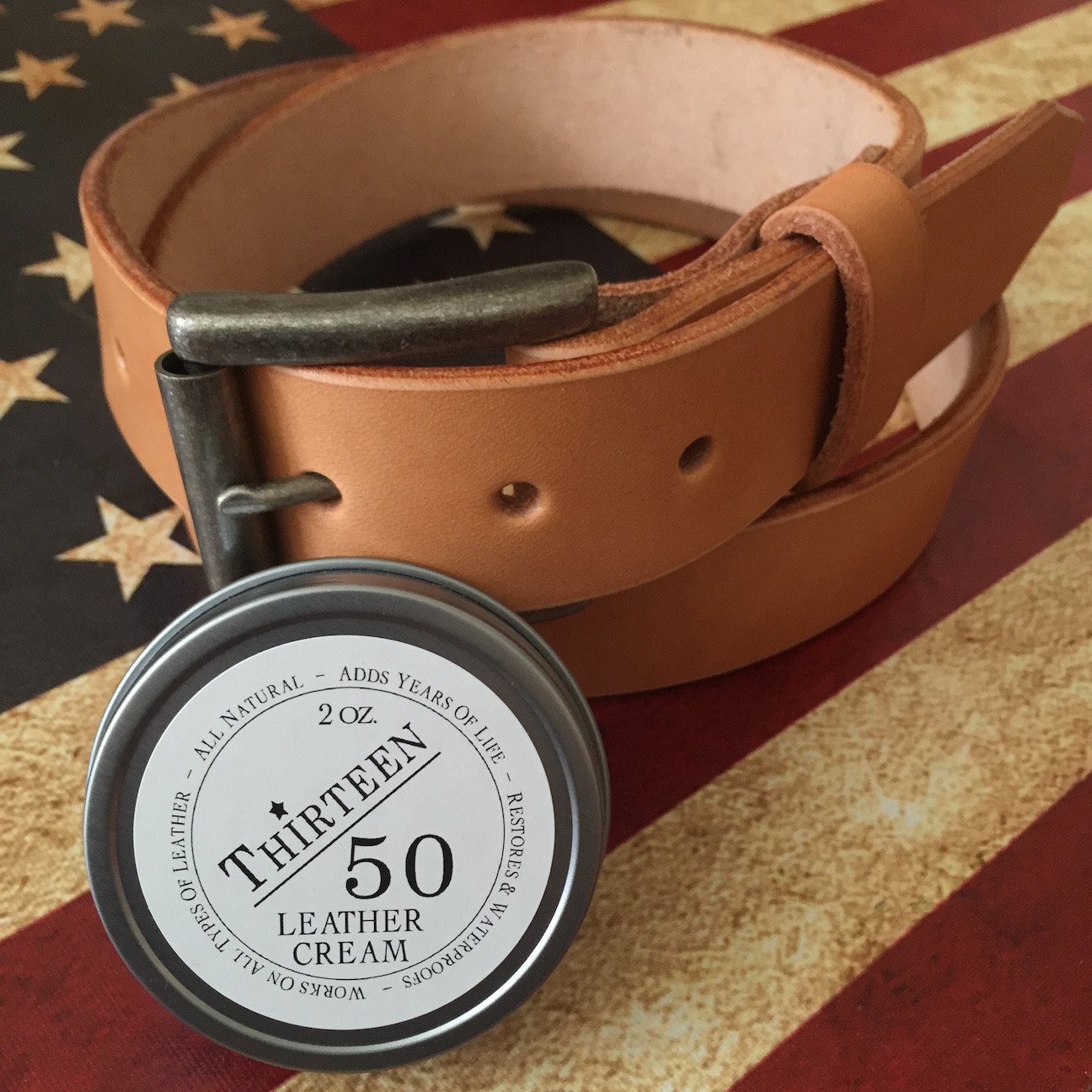 All Thirteen50 Leather goods are made from the highest quality full-grain vegetable tanned leather, sourced 100% from the United States.  Vegetable tanned leather contains natural oils and additional oils/greases which are stuffed throughout the tanning process.  From our manufacturing process (cutting, edging, stamping, and handling), and customer day-to-day wear and tear these oils begin to dissipate, and therefore we can't stress the importance of proper care and conditioning on all full-grain vegetable tanned leather products. 
There is no cookie-cutter way to care for your leather but the best way we've found to care for veg-tanned leather goods is to create a maintenance schedule and monitor your leather goods closely.  If the grain feels dry to the touch, has superficial cracking or flaking, or if the leather has been in contact with water, then most likely it's time for some maintenance.
What you'll need to properly care for your leather goods is an applicator cloth/rag, a quality leather conditioner, and we recommend a finishing brush made from animal hair (horsehair works best from our experience).
Use your applicator cloth and apply a thin and even layer of conditioner to the entire leather piece. (It is important not to over saturate the leather to avoid any dark and unnatural discoloration).
Once the conditioner is evenly distributed, take your animal hair brush and work the conditioner into the leather in a slow/circular motion until the conditioner is fully worked into the leather.
Let leather sit for 20 minutes before handling to allow the oils to fully absorb. If you applied a heavier coat it may take up to a day to fully absorb.
Proper leather care on full grain leather is crucial for a healthy look and feel, but more importantly, product longevity. Check out our Thirteen50 Leather conditioner to help preserve your investments for years to come!