A Day for Independence
Posted by PATRICK VERSCHAVE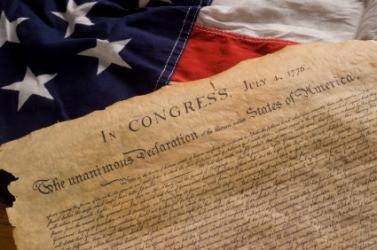 The sweet smell of barbecue flowing in the air as parades fill the streets with the red, white, and blue.  Not a seat to be sat during the Seventh Inning Stretch and the horizon would illuminate with fireworks for miles.  Spending time with loved ones over laughter and joy.  These are just a few customs I look forward to every year in the celebration of our Independence. 
With all these fun filled activities, it's easy to get sidetracked from the true meaning of the 4th.  On this day in 1776, our Committee of Five adopted the Declaration of Independence to declare our Independence from British rule.  On this historic day a new nation was formed.  Formed from thirteen newly independent sovereign states, this was not just any nation, but the greatest nation ever assembled known as the United States of America. 
For this Independence Day we ask you to enjoy your three-day weekend to the fullest and take nothing for granted as we live in the greatest nation on the planet.  From the entire Thirteen50 team, have a safe and fun filled holiday weekend. 
Cheers to Independence!