"The Briefcase"
Posted by PATRICK VERSCHAVE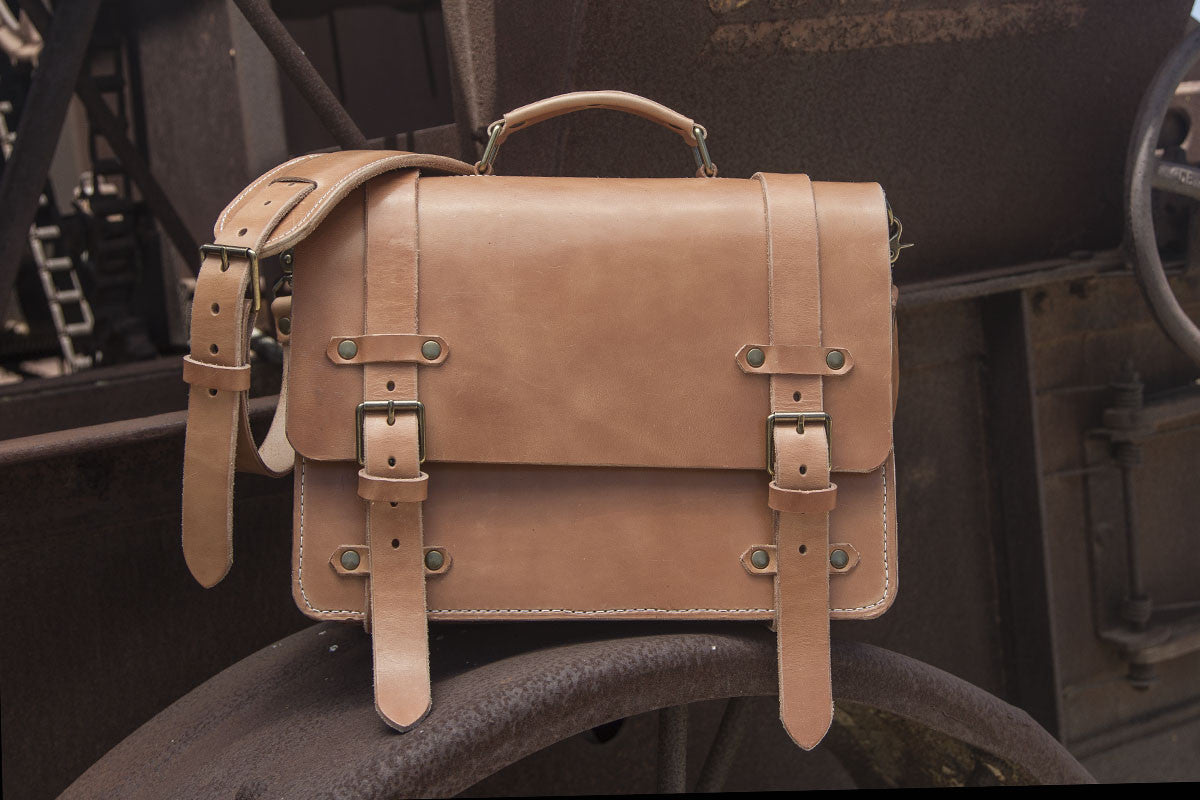 The Thirteen50 team launched a game changer last week.  Introducing "The Briefcase", a bag that will outlast you and you'll be able to pass down to your grandchildren.  This bag was designed keeping both quality and style in mind and it was absolutely nailed.  Made from thick Full Grain Vegetable Tanned Leather, this bag will only look better with time.  Natural handling, sunlight and oils will give this bag beautiful patina and a one of a kind character as time passes. 
Over a year ago, the Thirteen50 Team started designing test bags to put our designs to the test.  We wanted to see how all the gussets, pressure points, and hardware would hold up to everyday abuse so we could be certain our final design would hold up to the true test of time.  Available in three different color options, Whiskey, Brown, and Natural, we have everyone covered.  All the Veg-tanned leather is sourced 100% from US Tanneries and made right here in the land of the free.  This bag features two 5" x 6" interior pockets, three pen loops, and a laptop slot to accommodate a 13" computer.  All hardware on this bag is solid brass and all thread is marine grade polyester that's built to last.  Our attention to detail is what sets our bag out from the competitors, as all exterior edges are hand burnished and sealed with bee's wax giving the bag a polished finish. 
If your looking for a standard cheaper laptop bag, this isn't for you.  But if you're looking for a bag that you can pass down to your grandchildren that will age beautify over time with an unmatched style…look no further.  "The Briefcase" by Thirteen50.
Cheers to quality!