The beautiful patina of natural vegetable tanned leather
Posted by CRAIG MORRISON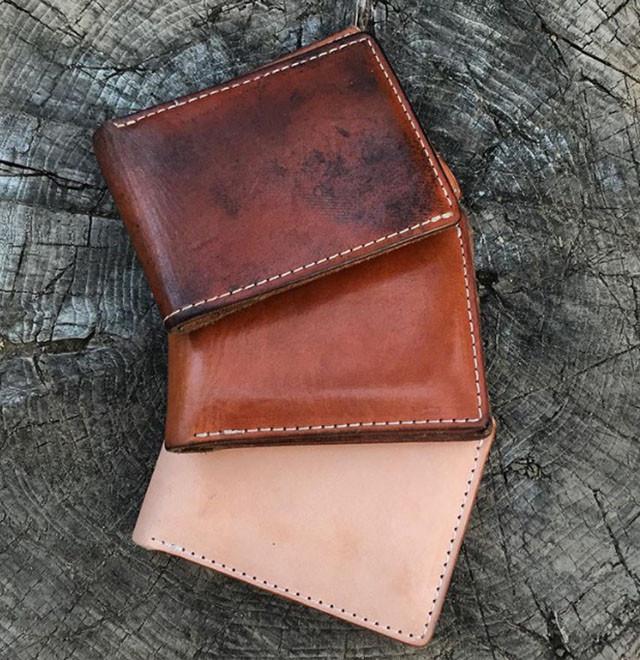 Patina (pa·ti·na) - The aging of high-quality full grain vegetable tanned leather
Patina is a trait of vegetable tanned leather. Here at thirteen50, it is what we know best. A majority of our products come from the top American tanneries such as: Wickett and Craig or Herman Oak
How many things do you own that get better with age? Well if you have any of our products you have at least one. Over time, vegetable tanned leather will become more beautiful, developing character and patina. Whether it be a leather bag, a leather belt, or one of our leather wallets each be different. No two pieces will age the same.
The patination of leather is directly caused by the owner. How you handle the leather will show as it ages beautifully. Exposure to the elements, the denim you wear, and the oil in your hands will each add character to the patina. Each scratch will be your creation. It is truly a product that you create as you use it.
We offer our products in many different colors but, if you are looking for the most drastic patina, go with the natural.
The natural is a blank canvas. No dyes. Only the natural tanning process from the tannery.
Don't like the way the natural looks when you get it brand new, consider jump starting the patina.
With beauty comes a little bit of maintenance. To help you leather goods last a lifetime, a leather conditioner should be used.
This will help replenish the leather with the oils it needs. If you are out of conditioner, you can use some coconut oil, or some olive oil. Exposure to the sun will start the process quickly.
Like your skin, the natural leather will begin to tan when it is exposed to sunlight, changing from natural to pink to a more reddish tone. The natural patina process will continue and will continually darken your leather. The places that rub, the places where you constantly grab will darken more rapidly and darker shades.
We love to see pics of our leather products as they age. Feel free to email us any pics, or you use instagram be sure to tag us, @1350leather, we will repost images on our page.